From local kirana stores to home-based food businesses, handicraft clusters to small manufacturers, MSMEs are a cornerstone of India's growth story. MSMEs create employment at scale and are an integral pillar of their local communities. COVID-19 and the resulting lockdown has adversely impacted the sector in India and compounded the challenges faced by microbusinesses, which have been particularly hit hard.
For the second part of the series, we take a closer look at the challenges faced by microbusiness owners across India through this photo essay. (Read Part I here).
Thamburan's tailoring shop in Meleripakkam is usually packed with customers waiting to collect school uniforms at this time of the year. But with schools in his village closed down indefinitely, his shop rarely sees any customers these days.
52-year old Thamburan has been in the tailoring trade for over three decades. With the steady income from the shop, he saved enough money to send both his children to college.
"Though my son is an engineer and my daughter is a graduate, both of them have not been able to find any jobs during these tough times. We are living on the meagre income from my tailoring business and a small provision store run by my wife."
The COVID contagion has had a devastating impact on microbusinesses across the world. To make matters worse, Chengalpattu, a district adjoining Chennai, is a hotspot for the virus in the state.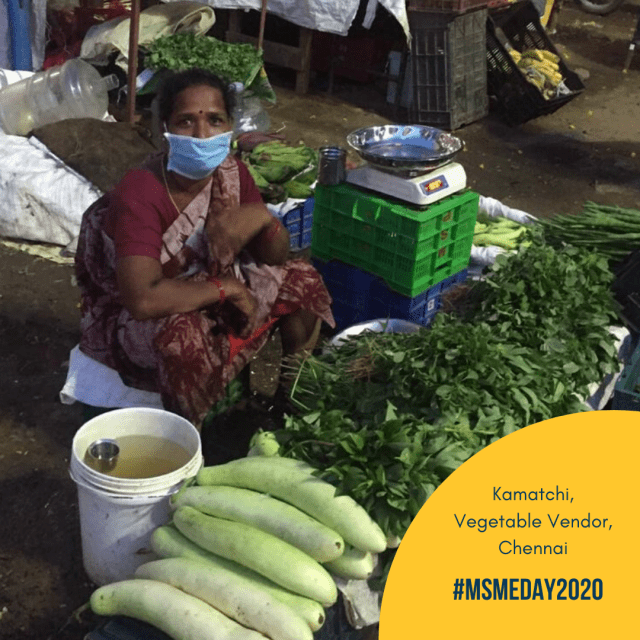 Before the COVID crisis struck, 45-year old Kamatchi ran a grocery store in Chennai. The store has been a steady source of income for Kamatchi for the past 20 years.
With the lockdown in Tamil Nadu and strict enforcement by the police, Kamatchi has struggled to keep the shutters of her shop open. Determined to support her family, she is now selling vegetables from a roadside shop.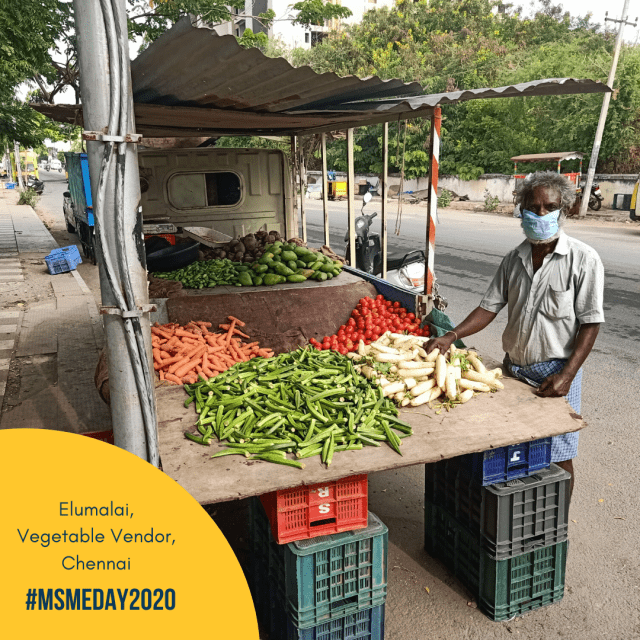 Elumalai, 53, is a former construction worker hailing from Chennai. Facing poor job prospects, along with a friend he invested in a vegetable stall less than a year ago. A slowdown in his business as a result of the lockdown has resulted in increased spoilage of his stocks. Before the COVID crisis, he had a regular stream of customers.
'During the lockdown, the business has been dull. My vegetable stock is getting wasted and I have been losing money daily. Now I plan to open the shop 2-3 times a week.'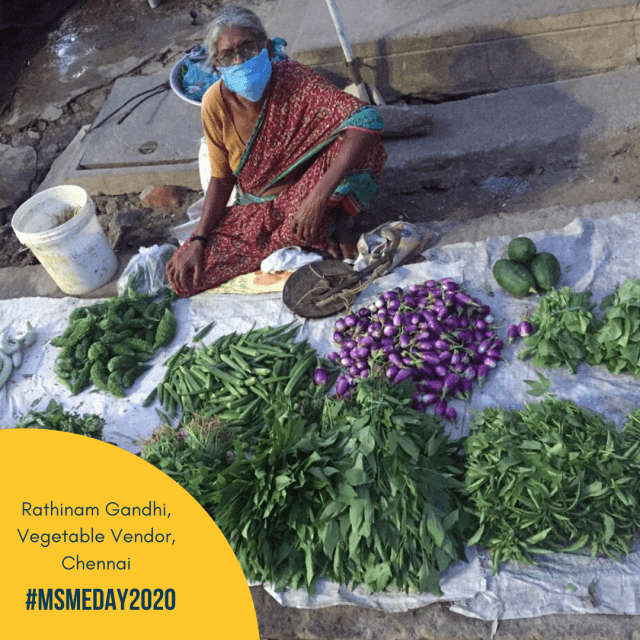 Desperation has forced 70 years old Rathinam Gandhi back to work. Ever since the lockdown began, the elderly woman from Chennai has been selling vegetables on the street. She is helped by her son, who, like many others, lost his job as a result of the pandemic.
Globally, COVID-19 has been statistically more lethal for the elderly, and at her age, Rathinam is especially vulnerable. But her dire situation has seen her make the difficult choice.
"We are somehow managing, but I am very scared and stressed for the future."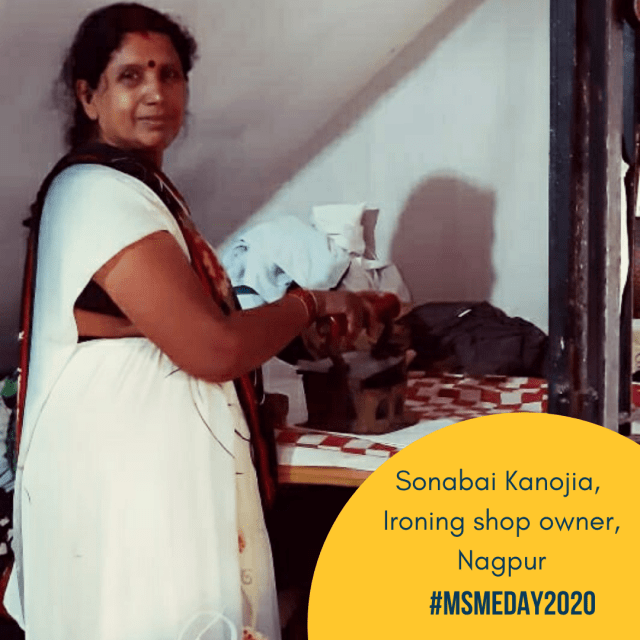 "People still need a change of crisp clothes and I charge so nominally. I've been here so long they blindly trust me. I sleep here, work here, and eat here."
A second generation ironing lady, Sonabai Kanojia has seen many birthdays and marriages being celebrated in this quiet neighborhood in Nagpur. She is not wearing a mask and thinks it's a privilege to be tucked away at home. A mother of five, she toils daily in a dingy corner with her heavy coal iron press.
Her only complaint perhaps is the struggle to find coal for her iron press. The uncovered goods trains that ply coal from the Vidarbha belt have stopped, putting an end to her free supply of coal. Her entire neighborhood started resembling a ghost town after being declared a red zone. Ironically, this did not dull her business one bit.
"People still need a change of crisp clothes and I charge so nominally. I've been here so long they blindly trust me. I sleep here, work here, and eat here."
Sporting burn marks on her right arm from the hotpress, she stands here all day ironing clothes in the sweltering heat. She says she doesn't mind it and continues working to feed her big family all by herself. She is the only ironing lady allowed in the colony since the lockdown. As they say, it takes a village and she has been a part of it for a long time. Resilient as ever!
Featured Image: John Victor Arun Kumar