We believe that real-world issues require solution-driven models of research and learning that cross disciplinary boundaries and align jointly with governments, private sector and societal stakeholders to drive impact.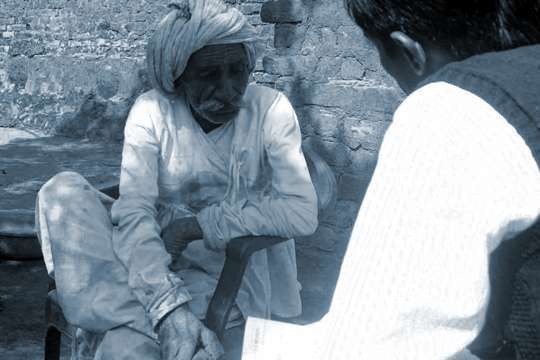 THE CHALLENGE BEFORE US
Socio-economic development is a complex phenomenon,and even the most well-intentioned policies and solutions often fall short.
Over the past two decades, the rapid diffusion of technology, greater access to capital, and better quality
of essential services have resulted in significant improvements in the lives of people everywhere.
and yet,
Create critical knowledge for positive change
We believe in the rigor of power calculations to capture accurate data, the potential of machine learning to understand phenomena, and the power of storytelling to change minds. Traditional and non-traditional knowledge can be transformational, provided it is used in the right context and with the right purpose, so it can be actionable.
Engineer flexible and impactful stakeholder partnerships
Our philosophy is to tap collective intelligence as much as possible. Positive, sustainable change can only be achieved when outcomes are mutually beneficial and jointly created, by the individuals and organizations that live and work with the impact.
Groom knowledge-for-impact entrepreneurs
Creating impact requires a combination of talent, thought leadership, creativity, adaptability to learn and relearn, and a pioneering entrepreneurial spirit. We strive to create an enabling cultural environment that combines the art and science of grooming these capabilities in our team.
Invest in people
We are in the business of creating knowledge-for-impact entrepreneurs. We link the right people to big challenges. We enable them with the tools required to think critically, the space to act independently, and the opportunity to accomplish their potential.
Think bold, solve mindfully
We invest in solutions that can drive large scale, transformative change. Understanding and demystifying complex problems is integral to our thought process. We listen, observe, and delve deeper to get to the root of the problem in order to find effective solutions.
Co-create
We believe in the power of co-creation with critical stakeholders to solve complex, multi-dimensional
challenges. As a result, our solutions imbibe interwoven perspectives, expertise, and agency. We are a fluid hub for innovative ideas, discussions, and unconventional collaborations.
Learn, Unlearn, Relearn
We strive to approach problems with imagination and creativity, and in a manner attuned to new technologies and emerging practices. Our solutions are often developed through multiple iterative experiments, and adapt to a changing environment.
Fun at Work
We work smart, share bonds, and safeguard personal time. We are passionate about what we do and find that there is a strong correlation between the quality of life and quality of work. We believe work itself should be fun.
LEAD is a part of IFMR Society, a not-for-profit society registered under the Societies Act. From September 2019, LEAD has strategic oversight and brand support from Krea University (a State Private University sponsored by IFMR Society) to enable synergies between academia and the research centre. Our founding body, IFMR Society, has a track record of 45 years in management and research in the areas of macro and micro economics, finance and management and is registered under the Foreign Contributions (Regulation) Act, 2010.