Solutions for Transformative
Rural Enterprises and
Empowerment (STREE)
Technical Assistance to National Rural
Livelihoods Mission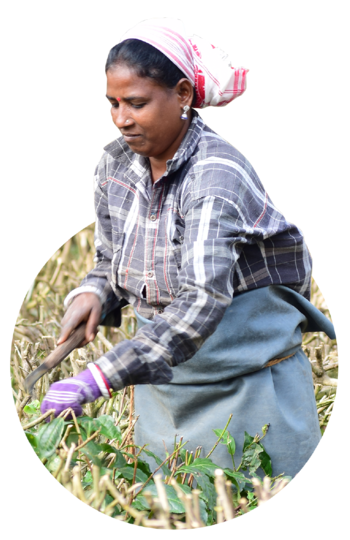 The Government of India's Deendayal Antyodaya Yojana – National Rural Livelihoods Mission (DAY-NRLM) has been working towards alleviating poverty in rural India by developing strong local institutions to enhance livelihoods opportunities in the farm and non-farm sectors. The National Rural Economic Transformation Project (NRETP) is one such effort of the mission that aspires to support women-led enterprise development by enabling access to finance, building markets and networks, and generating employment opportunities. NRETP is currently being implemented across 13 states to support 80,000 rural enterprises by June 2023.
STREE was conceived in December 2019 to support NRLM's vision of creating a robust enabling entrepreneurial ecosystem for women in rural India under NRETP. It is a technical assistance initiative spearheaded by LEAD at Krea University, which aims to drive women-led enterprise development, with research at the core of its work.
The STREE initiative is supported by the Bill & Melinda Gates Foundation.
Connections – How Social Interactions Shape Women's Entrepreneurship in India
How are women entrepreneurs interacting and negotiating with their ecosystem? How do these interactions shape their business decisions, outcomes and aspirations? In this special episode of In the Field India, entrepreneurs, researchers and experts come together to share perspectives from their work and discuss insights from STREE's latest study on the theme.
Hosts Samyuktha Varma and Radhika Viswanathan from In the Field are joined by Kanika Bansal, an entrepreneur, Vidhya Soundararajan, Assistant Professor, Indian Institute of Technology - Bombay, Jeemol Unni, Professor, Ahmedabad University along with Mridulya Narasimhan, Project Head - STREE and Aishwarya Joshi, Qualitative Research Specialist from LEAD. The segment is produced by LEAD at Krea University.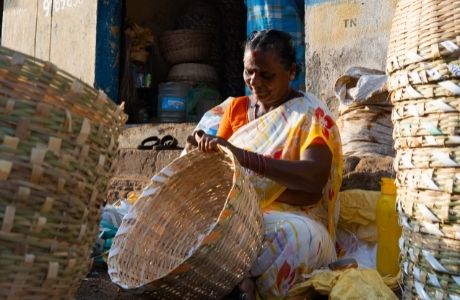 The Harm COVID is Causing to Women Entrepreneurs
Women are under-represented as entrepreneurs, and this gender divide is starker in developing economies. In India, only 20% of the enterprises are women-owned, providing direct employment to 22 to 27 million people. The COVID-19 pandemic has affected people across the globe, but its impact on women has been disproportionately higher. This article provides a glimpse of the existing sentiment among women-led enterprises and their business outlook and highlights key findings from a study undertaken by LEAD at Krea University that interviewed 2,083 women entrepreneurs across Bihar, Chhattisgarh, Madhya Pradesh, and Odisha to understand how their businesses were coping in the wake of the pandemic.

Strengthen systems
Assist NRLM in designing, planning and implementing key non-farm project activities across
13 NRETP states

Integrate design thinking
Develop and test interventions using human-centric design thinking approaches as proof of
concepts in select states to encourage enterprise creation, promotion and growth

Mobilise stakeholders
Mobilise institutions, community-based organisations, SHGs and private entities to enhance sustainability of program

Measure impact
Design a robust monitoring, evaluation and learning (MEL) framework to facilitate
data-driven decision making and to assess the progress of activities and the program impact
Understanding How Social Interactions Shape
Women's Entrepreneurship
This qualitative study documents gender-specific barriers faced by women entrepreneurs and how their interactions with the ecosystem affect their business decisions and outcomes. For this study, we partnered with WE Hub, a Telangana state-led incubator to promote and foster women-led entrepreneurship. The sample included female and male entrepreneurs, as well as ecosystem stakeholders.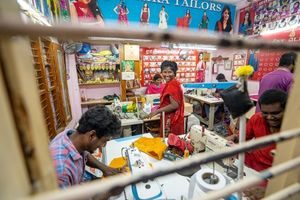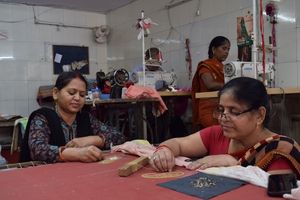 COVID-19 Enterprise Response Research
This study aimed to understand how women-led rural businesses fared during the first wave of the COVID-19 pandemic and it was conducted across four states in India. The study was among the first to document how the pandemic affected women-led businesses in India, and the double-burden faced by entrepreneurs. The survey and the subsequent resurvey were crucial and timely in informing some of the policy responses of the team.
Technical Assistance: Cluster Workshop
LEAD conducted a 9-day cluster development workshop for SRLM officials, along with the Foundation for MSME Clusters (FMC) and National Rural Livelihoods Mission. The session worked to strengthen the capacity of the participants in cluster development approach with specific reference to Cluster Development Program under NRETP.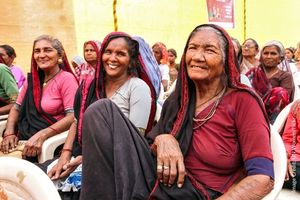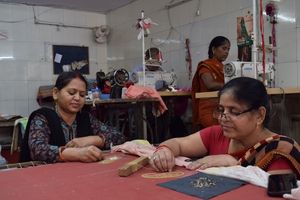 Technical Assistance: Business Management Training
A business and financial management training for district and block officials of the National Rural Livelihoods Mission was conducted in collaboration with RBVPL. The training included sessions on product pricing, operations management, record keeping and financial management, and customer management.