PHASE 1:
EXPERIMENT
AND INCUBATE
2005
How it Began
A passionate group of development economists, researchers and visionary leaders from business and finance come together to establish world-class development research facilities in India and nurture a new generation of critical thinkers. The Institute for Financial Management & Research (IFMR), with support from the ICICI Foundation, incubated three research centres – Centre for Microfinance, Centre for Development Finance, and the Small Enterprise Finance Centre.
Established model that taps global expertise to apply to Indian problems
Enabled exchange of knowledge and best practices to create local capacities and contextualize methodologies
Created a learning trajectory for development practitioners and academic pursuits
Established policy linkages and strategic partnerships (e.g. hosted first conference with CAB-RBI on "Translating Research in Practice")

PHASE 2:
STREAMLINE
AND SUSTAIN
2014
'IFMR LEAD' is born

In January 2014, the three centres were integrated under a common umbrella - IFMR LEAD - with a mission to 'Leverage Evidence for Access and Development'. Over the years, LEAD has expanded its footprint across India and the globe, through transformative research engagements and partnerships, and incubated cutting-edge knowledge hubs and initiatives.
Enabled north-south and south-south knowledge transfer and initiated projects driven by LEAD researchers
Achieved sustainability and scaled field operations and presence across India
Became an incubator for specific initiatives and knowledge hubs
Catalyst Phase 1 - a USAID-funded initiative to promote digital payments among micro scale merchants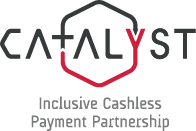 IWWAGE - Initiative for What Works to Advance Women and Girls in the Economy


PHASE 3:
AMPLIFY AND
ELEVATE
2019
Reimagining Research for Impact

In September 2019, LEAD joined forces with Krea University to tap synergies between academia and research. Founded with a vision for the 21st century and beyond, Krea University has been instituted by a stellar team of academicians, industrialists and intellectuals. Krea University today houses the School of Interwoven Arts and Sciences (SIAS) and the IFMR – Graduate School of Business (IFMR GSB). Krea's unique integrated learning approach brings together thought with action, and arts with sciences. This interwoven paradigm, combined with LEAD's rich practical experience in working with partners on the ground, has laid the foundation for a unique collaborative framework.
Shifting Norms and Re-Imagining Space: An Intersectional Approach to Gender-Based Violence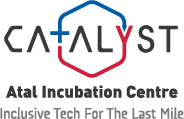 Catalyst Atal Incubation Centre
In this phase of our journey, we are focusing our efforts on addressing a range of topical issues, from climate adaptation to rural enterprise development - through collaborative platforms and the power of our networks
Capacity Building to Enable States to Attract Private and Foreign Clean Energy Finance
Solutions for Transformative Rural Enterprises and Empowerment (STREE)